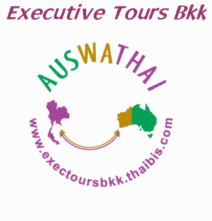 Only an email address required to register!
E news - Exec Tours Bangkok This option delivers news about all events! 
---
View Download
User tips (in the window below):
Full screen:  click the full screen Icon.   Change pages: move cursr to either end of the article and click on the arrow
Download
Subscribe (email address only) so we can send you Pre-public news of specials ...  Don't miss out !

If your on our subscription list you'll receive Early Bird discounts

Become a Golf Ambassador  - promote tours and receive VIP wholesale prices!
---
What we do 
Inspect and populate good ideas it's not an obligation - it's an opportunity
see more....